2019 Cross Country Season
7/23/2019 update
7/21/2019 Update
NEW start date for WFL mods is September. 3.

A revised schedule is coming soon (in the next week or so) with new locations for the ER meets and some re-ordering of the weeks.
7/11/2019 Update
Note from Jim Bathgate - Just a confirmation that East Rochester WILL NOT be having a Boy's, Girls or Modified team this season....so I don't suppose I'll be hosting those two meets. Many of you have already offered me your support and it is greatly appreciated. I have very much enjoyed the camaraderie of all the WFL coaches and athletes.I am hopeful that ER will make a return in the future, but for now I wish you and your teams the best for the 2019 season! Send as many WFL kids to NYSPHSAA as possible...I'll be watching. Cary On and have fun!

7/10/2019 Update
Coaches' Pre-Season Meeting - Tuesday, August 27 @ Canandaigua Wegmans Burger Bar (6PM for food, 7PM meeting)

Now only six practices are needed to represent your school - all levels
June update
We've started adding 2019 invitationals

NFHS Pre-Meet notes from the NFHS Rules Interpreters Meeting January 10, 2019.

11/15/2018 Update
Information from the NYSPHSAA Handbook:

10. MULTI-SCHOOL CONTESTS/ TOURNAMENT COMPETITION/CHAMPIONSHIP/ FINALS AND AWARDS: Tournament competition is not permitted in the modified program. No sectional team or individual championships are to be conducted. With sectional/league approval in multi-school contest and invitational, may award place ribbons to the top competitors. Championship playoffs on a team or individual basis are prohibited. Sections, leagues, devices or groupings should not host an end-of-season finale multi- school contest that can be construed as a jamboree, carnival, or invitational tournament. Multiple school contests can be conducted at the end of the season only if it is in a sport in which multiple team contests are regularly scheduled throughout the season and the final contest mirrors that of the rest of the schedule, thus the contest is not larger than all the others. This may be true for individual dual sports (i.e. squad meets for Wrestling, cross country or track). Team sport multiple school contests prior to the end of the season are permitted provided: a. No participant shall compete in more events, matches or games than permitted in any other regularly scheduled contest in that sport, on that day. b. All handbook rules are applicable. Coaches and directors are encouraged to design ideas that follow the spirit of, and guidelines for, modified athletics.

You can find prior years' Coaches Meeting Minutes on the Resources page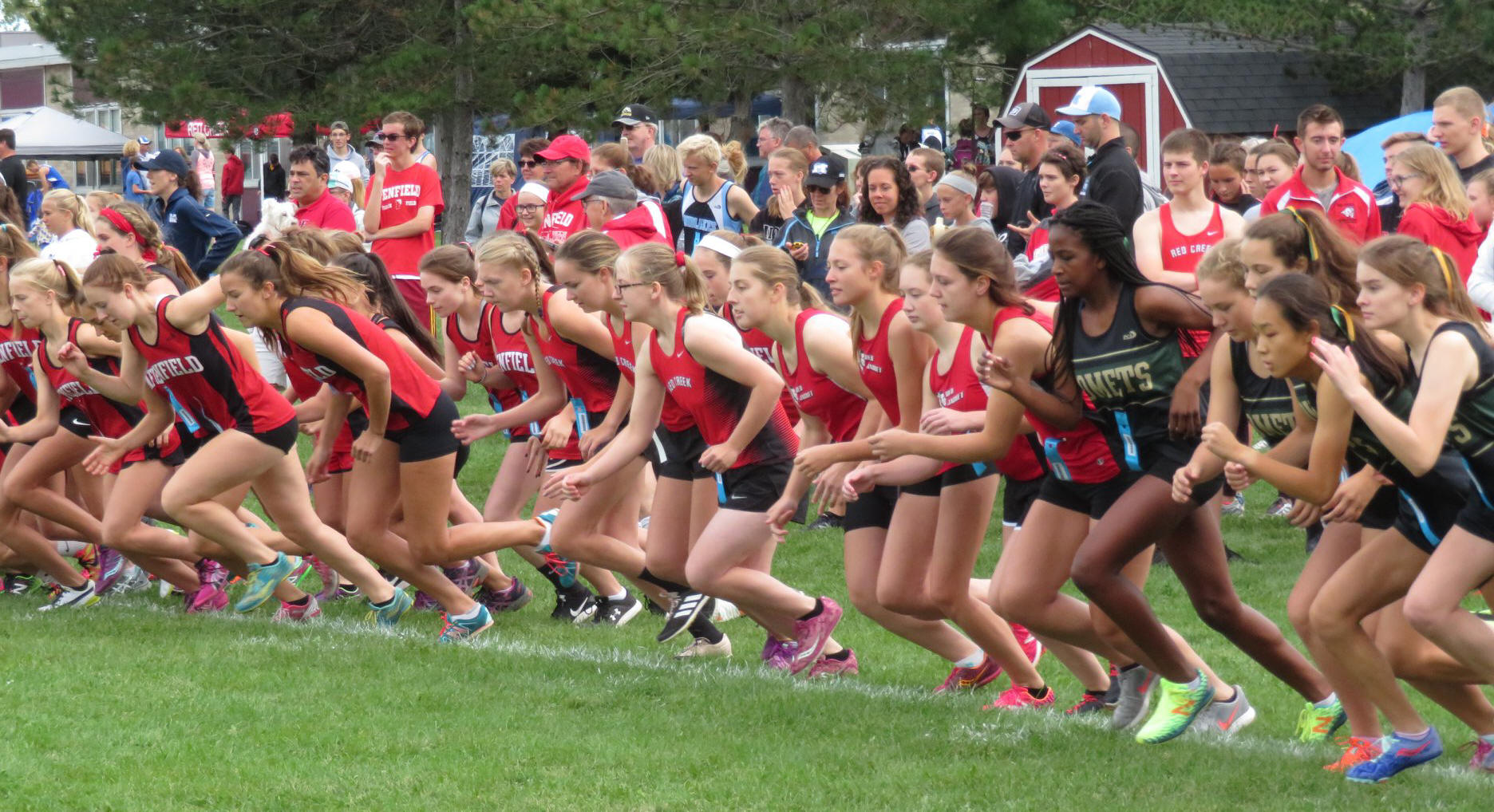 2018 Bob Goodell Invitational at Red Jacket.

2018 Bob Goodell Invitational at Red Jacket.
---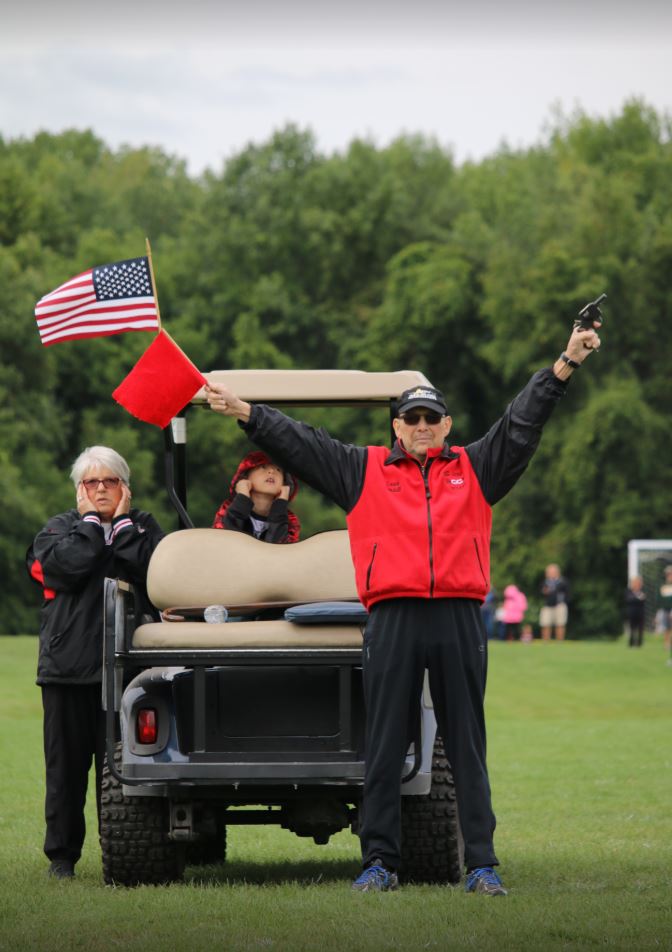 2018 Bob Goodell Invitational at Red Jacket.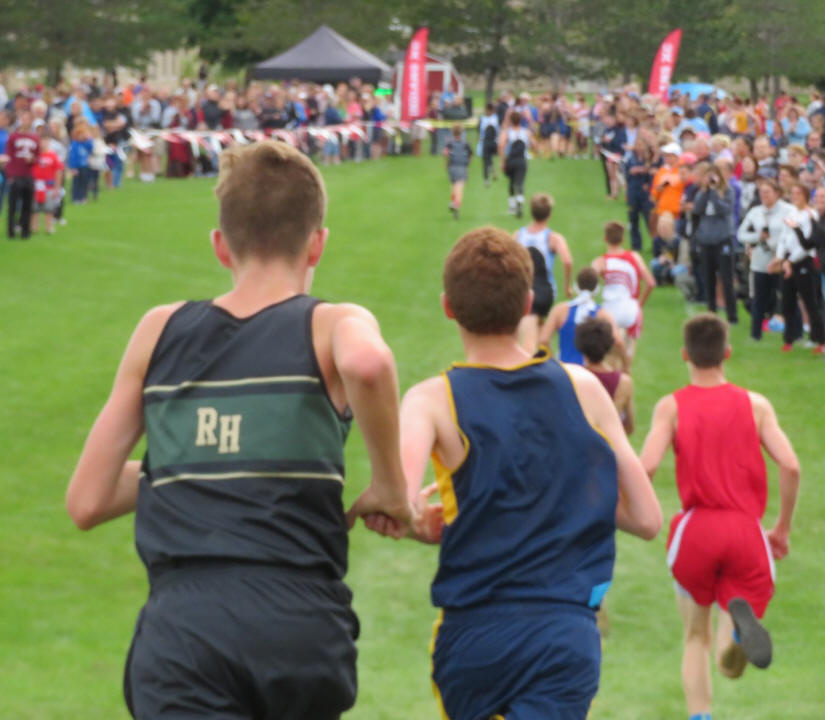 2018 Bob Goodell Invitational at Red Jacket.

Photos by Kris King and other contributors. SEE MORE
2019 League Schools
updated 6/28/2019
East
Wayne 538
Geneva 493
Newark 463
Pal Mac 423
Midlakes 423
Waterloo 351
Penn Yan 336
Central
Mynderse 300
NRW 295
Marcus Whitman 256
Lyons Clyde-Sav 196/187-252
Bloomfield/Naples 210/163-250
HAC 141/103-244
E Rochester 243
Sodus 237
West
Williamson 228
Red Jacket 226
Red Creek 187
Marion 184
Dundee 160
Honeoye 135
Romulus 88
In order according to official 19/20 BEDS enrollment.
---