Wayne Finger Lakes Cross Country
2019 Cross Country Season
We've started adding 2019 invitationals
NFHS Pre-Meet notes from the NFHS Rules Interpreters Meeting January 10, 2019.

11/15/2018 Update
2018 Coaches Post-Season Meeting Minutes | Nov. 13, 2018

Rough Draft 2019 WFL XC Schedule

Information from the NYSPHSAA Handbook:

10. MULTI-SCHOOL CONTESTS/ TOURNAMENT COMPETITION/CHAMPIONSHIP/ FINALS AND AWARDS: Tournament competition is not permitted in the modified program. No sectional team or individual championships are to be conducted. With sectional/league approval in multi-school contest and invitational, may award place ribbons to the top competitors. Championship playoffs on a team or individual basis are prohibited. Sections, leagues, devices or groupings should not host an end-of-season finale multi- school contest that can be construed as a jamboree, carnival, or invitational tournament. Multiple school contests can be conducted at the end of the season only if it is in a sport in which multiple team contests are regularly scheduled throughout the season and the final contest mirrors that of the rest of the schedule, thus the contest is not larger than all the others. This may be true for individual dual sports (i.e. squad meets for Wrestling, cross country or track). Team sport multiple school contests prior to the end of the season are permitted provided: a. No participant shall compete in more events, matches or games than permitted in any other regularly scheduled contest in that sport, on that day. b. All handbook rules are applicable. Coaches and directors are encouraged to design ideas that follow the spirit of, and guidelines for, modified athletics.

2018 Pre-season meeting minutes | Aug. 24, 2018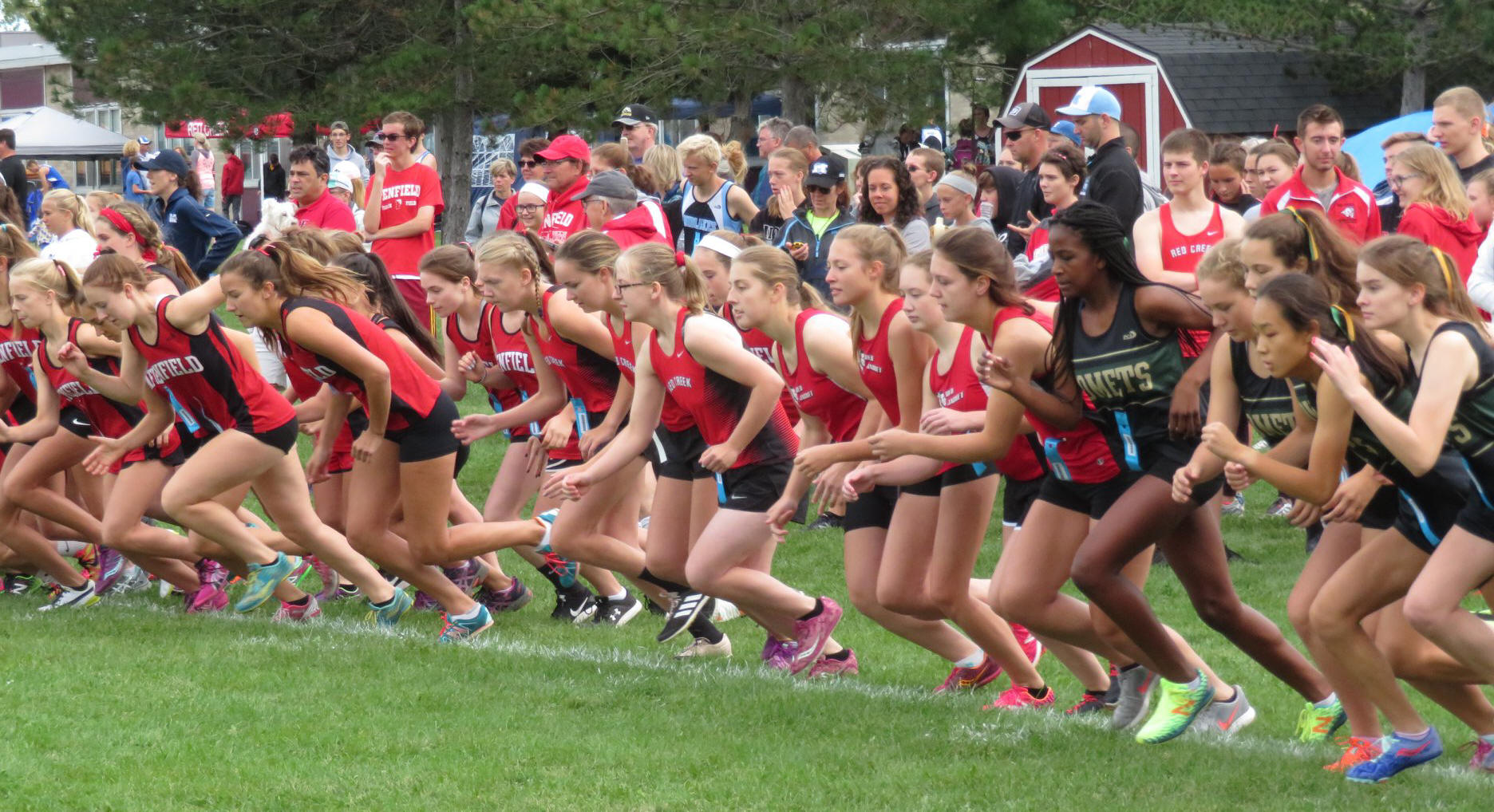 2018 Bob Goodell Invitational at Red Jacket.

2018 Bob Goodell Invitational at Red Jacket.
---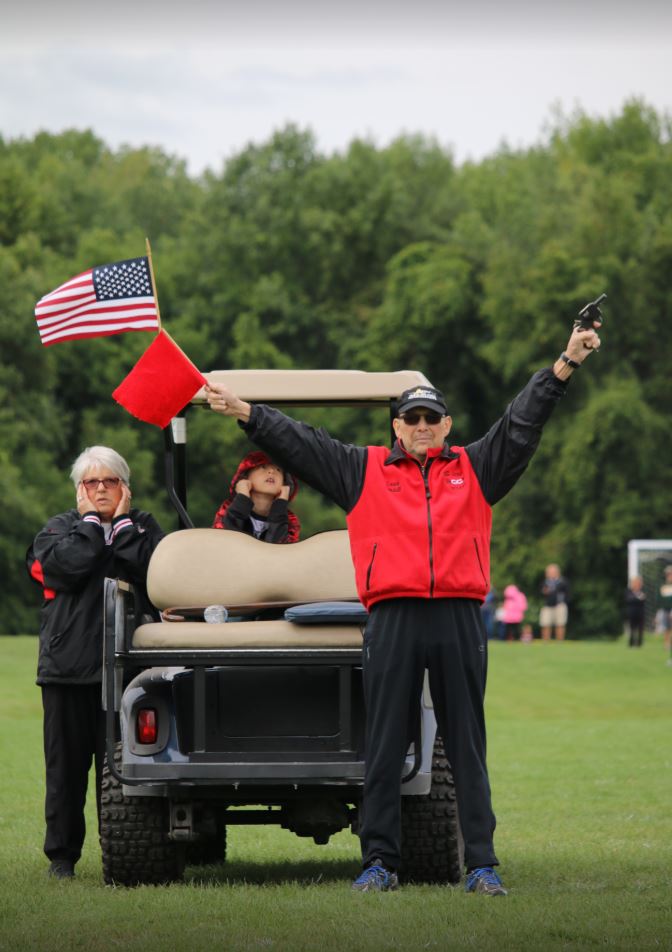 2018 Bob Goodell Invitational at Red Jacket.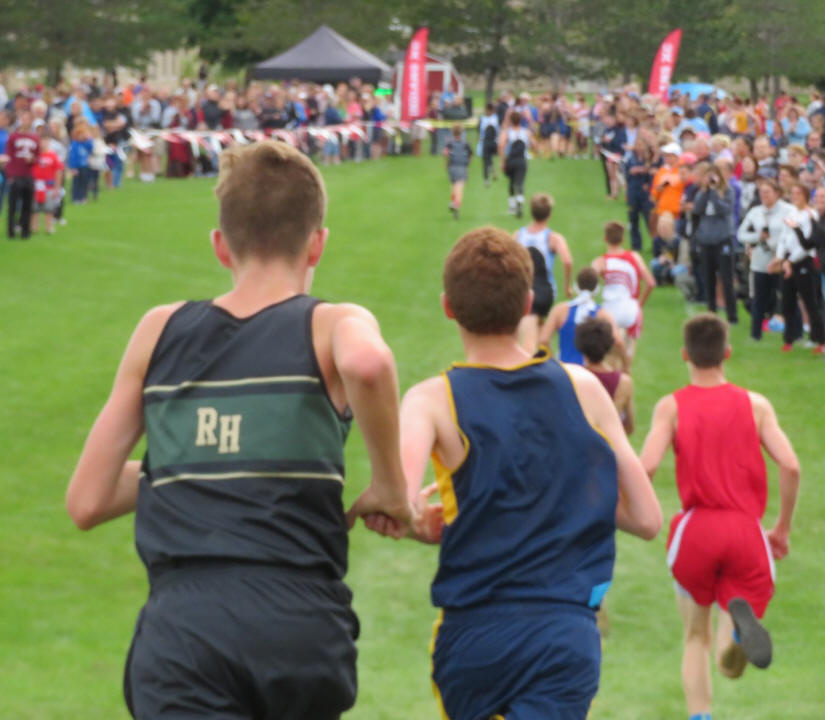 2018 Bob Goodell Invitational at Red Jacket.

Photos by Kris King and other contributors. SEE MORE
2018 League Schools
updated 6/21/2018
East
Wayne 546
Geneva 495
Newark 464 (inc. girls)
Pal Mac 408
Midlakes 406
Waterloo 352
Penn Yan 334
Central
Mynderse 285
NRW 268
Bloomfield/Naples 210/161-258
Marcus Whitman 255
Lyons Clyde-Sav 193/170-244
Williamson 243
Sodus 229
Gananda (inc. no score)
West
E Rochester 227
Red Creek 222
Red Jacket 214
Marion 189 (inc. girls)
HAC 142/114-176
Dundee 160 (inc. no score)
Honeoye 136
In order according to official 18/19 BEDS enrollment.
---
---
Wayne Finger Lakes Track & Field and Cross Country