2021-2022 Indoor Season
There will be no spectators permitted at any meets in 2021 due to Covid restrictions.
Watch the meets live-streamed here!
See schedule page for meet programs and results
SECTIONAL MEET INFORMATION
Sectional Championship Meet Info

Section V Indoor Track & Field Classifications

NEW Order shirts and Sectional gear - online only - order by Feb. 28
PINNACLE ATHLETIC CAMPUS SAFETY GUIDELINES
All regular season Friday/Saturday night league meets will conclude by 10:00pm. We will not start a new track event after 9:45pm. No attempts allowed in field events after 10:00pm.
No spikes at Pinnacle Athletic Campus.
There will be NO modified competition at Varsity meets. Mods will run at separate meets in conjunction with the Rochester Winter Track League.
Read the complete W-FL Indoor Track & Field League Handbook for more info.
WFL League Indoor Track & Field Divisions
Division I

Irondequoit
Eastridge
Wayne
Newark
Pal-Mac
Midlakes
North Rose-Wolcott
Williamson
Marcus Whitman

Division II

Sodus
Red Jacket
East Rochester
Lyons
Clyde-Savannah
South Seneca-Romulus
Red Creek
Marion
Honeoye

Block A

North Rose-Wolcott
Williamson
South Seneca-Romulus
Red Creek
Canisteo-Greenwood

Block B

Irondequoit
Midlakes
Marcus Whitman
Clyde-Savannah
Marion

Block C

Eastridge
Pal-Mac
Sodus
Lyons
Honeoye

Block D

Wayne
Newark
Red Jacket
East Rochester
Trumansburg
---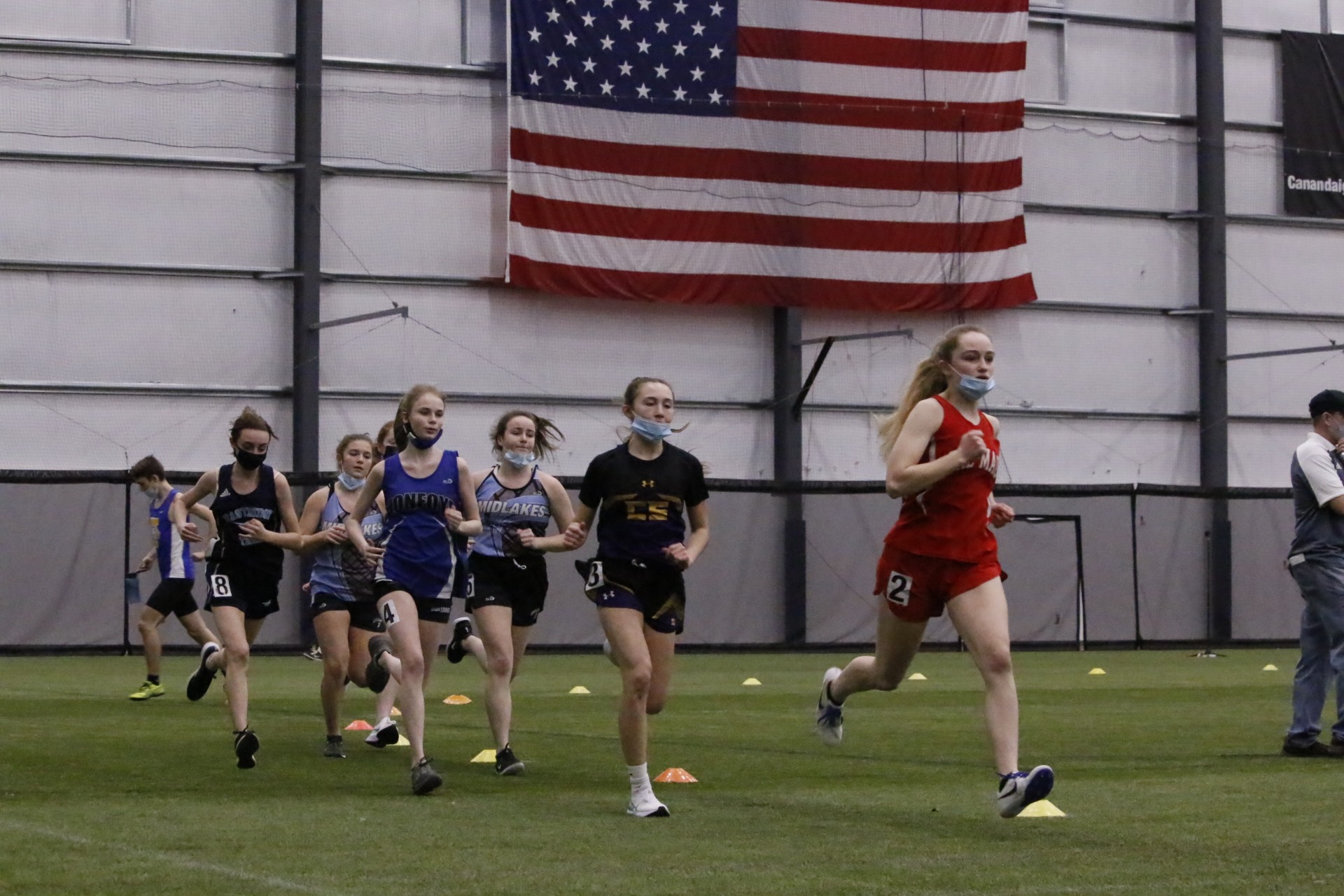 Photos by Kris King. SEE MORE
---